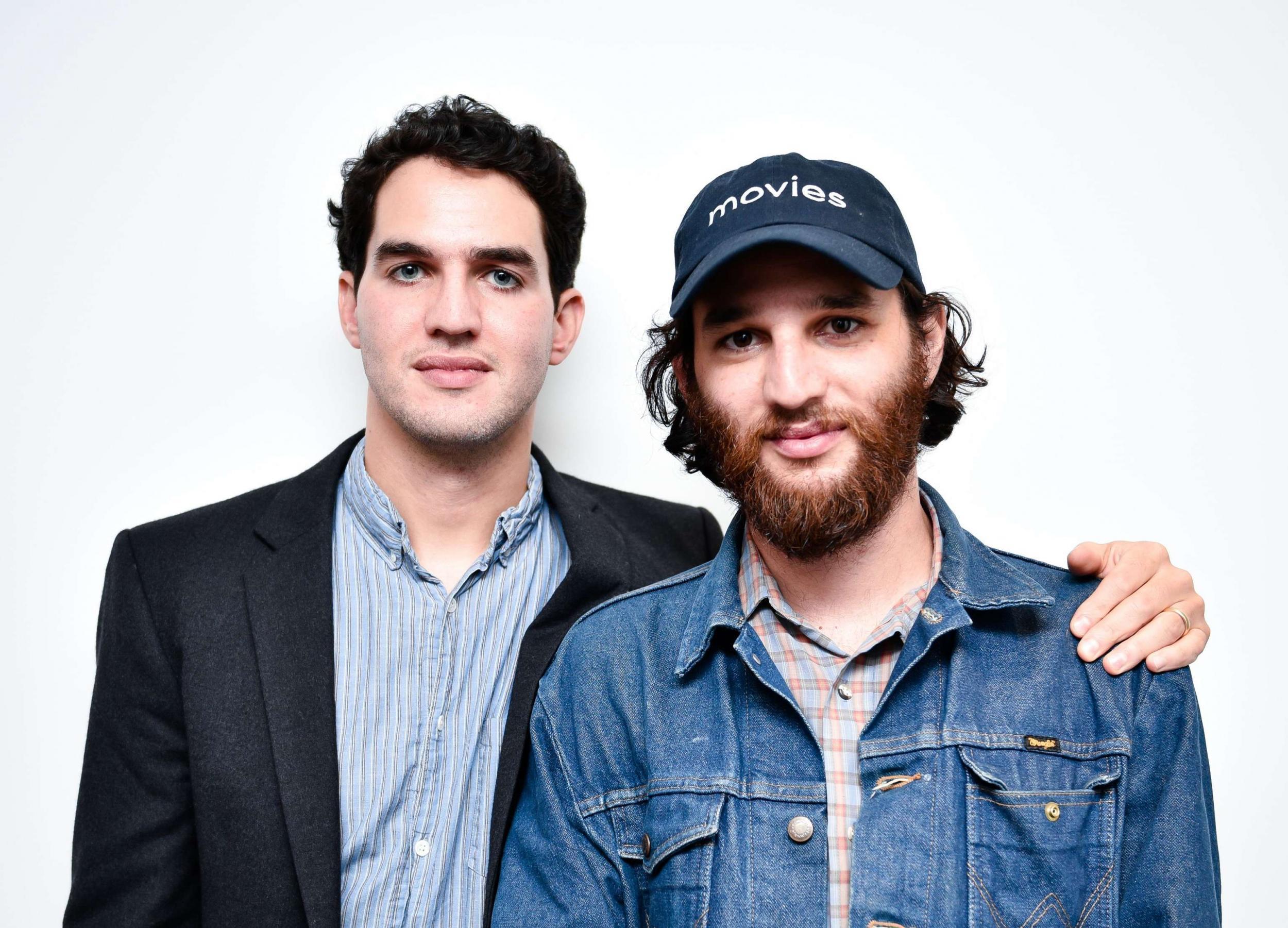 For more than a decade, mainstream American cinema has been dominated by snarky supermen in leathery capes and synthetic jumpsuits designed to accentuate absurd muscle masses. Escapist fare rules the day, the natural outcome of an infinite feedback loop where the runaway costs of studio production require a "safe" product that appeals to as wide a global audience as possible. The mid-budget programmer aimed for adults — the avenue that's created countless indelible classics — has shifted almost exclusively to the streaming arena, where each new entry is promptly buried under the anonymizing weight of the algorithm. It's a sad state of affairs, to say the least, but there remains a contingent of bold, fearless filmmakers uncowed by the distinct pressures created by the current economics of the industry. There is hope yet for the continued existence of an organic, dangerous, and unsanitary cinema; the kind of cinema that delivers an unmatched rush of adrenaline and empathy.
When the legendary director Martin Scorsese published his "controversial" op-ed decrying the dominance of the Marvel thrill-ride machine and arguing for the importance of preserving unique worldviews and styles so the next generation of storytellers could thrive, he was no doubt thinking about the arresting cinema of Josh and Benny Safdie— a ragtag pair of brothers from New York who have since emerged as the heirs apparent to the gritty legacy of Scorsese himself. From their portfolio of idiosyncratic short films to a growing collection of polarizing features, the Safdie brothers have created a distinct body of work that celebrates the absurdity and ugliness of real life even as it conjures a considerable entertainment factor. The poster boys of the A24 crowd, Josh & Benny stand firmly, defiantly, at the front line of today's indie movement. Their prolific output at such a relatively young age (as of this writing, both brothers are in their late 30's) is a testament to a confluence of factors: the democratization of filmmaking tools, sheer willpower, a little luck, and yes, a touch of privilege that has allowed them to pursue their art full-time. Whether that should be seen as a strike against them depends on who's doing the seeing, but it's impossible to argue that their rise to prominence isn't also because of hard work and genuine talent. Their feature films, from the scrappy grit of DADDY LONGLEGS (2009) to the iridescent grunge of UNCUT GEMS (2019), exhibit a pair of New York-bred neorealists who fundamentally understand how to use the visual language of cinema to their benefit. Their stories are united by a consistent and identifiable worldview, marked by its grounded sense of reality and immediacy even as it depicts scraggly and unsavory characters in sketchy situations that push them far beyond the limits of "ordinary" existence. Indeed, the Safdies' frequent forays into the realm of the extreme never snip the tether from our own lived experiences, making for an atmosphere that feels authentic and unforced. If there is a certain mystique around the Safdie brothers, it is because their films suggest they are telling these wild stories from firsthand experience— and they are, to varying degrees.
The brothers were born (April 1984 and February 1986, respectively) in New York City to Amy and Alberto Safdie, into a family already steeped in a certain worldliness and an appreciation for the arts. Alberto was raised in France and Italy as a Sephardic Jew with roots in Syria (3), while Amy was brought up in the Ashkenazi Jewish tradition, and whose own family ties reached towards Russia (4). Josh & Benny's uncle, Moshe Safdie, held down a celebrated career as an architect, and their cousin, Oren Safdie, would be well-regarded as a playwright (5). Alberto balanced his job as a runner in New York's diamond district (1) with a deep love for cinema, and shared that passion with his boys at every opportunity (3). When they weren't taking in the films of John Cassavetes, Krzysztof Kieslowski and Jean Vigo (2), they were avid basketball fans, tracking their beloved New York Knicks across every game (6). When Alberto and Amy decided to end their marriage, the brothers suddenly found themselves astride two different worlds, shuffling back and forth between Alberto's bachelor pad in Queens and the comfier environs provided by Amy and her new partner in Manhattan— complete with an expensive private education at Columbia Grammar & Preparatory School (3).
These formative years were obviously tumultuous, but they also provided no shortage of inspiration while the brothers entertained the prospect of making films of their own. Their first shorts (that we know of) were created in high school, bearing titles like LETHARGY (2002) and ALBERTO LIVES IN A BATHROOM (2004)— the latter ostensibly featuring their father while the former apparently, impossibly, stars Robert Downey Jr. How the Safdies managed to get Downey Jr for their earliest of student films is a mystery easily obsessed over, but the answer likely speaks to some kind of family connection or the privileged background that belies their grungy aesthetic. THE ADVENTURES OF SLATERS' FRIEND and IF YOU SEE SOMETHING, SAY SOMETHING would follow in 2005 and 2006, respectively, marking the brothers' transition from high school to college as a prelude to what Benny would later describe as a period of artistic awakening. 
Despite their filmography's inextricable associations with New York, the Safdies' storytelling sensibilities were forged two hundred miles to the northeast, in Boston. From the Safdies, to Damien Chazelle, Jim Cummings, and now the Daniels, the historic city of Boston has somehow emerged as a common waystation in the rise of the Millennial generation's most prominent filmmakers. Chazelle, for instance, attended Harvard and harnessed the city's colonial beauty for his little-seen first feature, 2009's GUY AND MADELINE ON A PARK BENCH. The Daniels, currently the toast of Hollywood after 2022's EVERYTHING, EVERYWHERE ALL AT ONCE went on to sweep the Oscars, attended Emerson College at the same time I did; though I never really interacted with either of them, I was recently reminded that Daniel Kwan worked as a grip on my senior thesis film. I may very well have crossed paths with the Safdies at numerous points, as the route back from Emerson's downtown campus to my dumpy apartment in Allston was the B branch of the T's Green Line, which cleaves right through the center of the Safdie's alma mater, Boston University. Perhaps the brothers were also there the night I came to BU to attend an evening screening of Andrew Bujalski's MUTUAL APPRECIATION (another Boston-forged filmmaker). At BU, the brothers learned how to harness the raw strength of their talent in the service of craft, all while furthering their appreciation for the collaborative nature of filmmaking via the creation of a collective with other like-minded filmmakers named Red Bucket Films (7).
Before the brothers' graduation in 2007 and 2008, they would hammer out the small nuances of their combined voice through a series of short films— most of them with idiosyncratic titles like THE RALPH HANDEL STORY, I THINK I'M MISSING PARTS, THE BACK OF HER HEAD, and JERRY RUIS, SHALL WE DO THIS?. Through the production of these shorts, they would discover that the contrast in their individual sensibilities complemented each other quite harmoniously; in a documentary produced by the Criterion Collection many years later, Benny would describe their dynamic as "filling in each others' blind spots (1). Josh, for instance, tends to harness a passionate, impulsive, and responsive energy in his storytelling while Benny brings humor and technical pragmatism. That said, the "eureka" moment of self-realization would come for the brothers on projects made independently from each other.
For Josh, that project would be 2006's WE'RE GOING TO THE ZOO. Shot in and around northeast Boston, this fourteen-minute short details a narrative sketch about a woman picking up a hitchhiker while driving her younger brother to the zoo. Though the film wasn't currently available to view for the writing of this piece, a contemporaneous interview for Le Cinema Club provides a few useful details. For instance, the short was shot on 16mm color reversal film and analog Nagra sound tape, placing it among the last wave of student films shot on celluloid out of necessity rather than aesthetic preference (4K-capable digital cinema tools were only just beginning to become ubiquitous and accessible to students). Reflecting on the experience for Le Cinema Club, Josh would describe WE'RE GOING TO THE ZOO's production as an artistic convergence point— "this is the language I want to speak" (1).
Benny's own moment would arrive in 2008 with THE ACQUAINTANCES OF A LONELY JOHN, a 2008 short derived from a peculiar and unexpected friendship he had cultivated with a night-shift convenience store clerk. Shooting with cinematographer Samara Vise on 16mm film at a Shell gas station near Fenway Park, Benny constructs an unadorned, lo-fi "day in the life" sketch about a young man (played by Benny himself) who is most definitely lonely. His best friends seem to be a pigeon nesting in his window-mounted AC unit and a chummy convenience store clerk who busts his balls and forces him to man the register while he disappears for long stretches of time. Everything about THE ACQUAINTANCES OF A LONELY JOHN screams "student film", from the scratchy folk/punk music that bookends the story, to the unshowy, purely-functional approach to coverage. There's even hairs trapped in the gate throughout. That said, there's a palpable touch of humanity to the story that most student films lack… a genuine sentiment that's being expressed when most are simply emulating their favorite movies under the pressure of a school assignment. Perhaps this is why THE ACQUAINTANCES OF A LONELY JOHN did the impossible and was programmed at the Cannes Film Festival— a (frankly) mind-blowing feat only rivaled by the fact that Josh's first feature, THE PLEASURE OF BEING ROBBED (2008) was also accepted into the festival on the same day. In the aforementioned Criterion-commissioned documentary, Benny describes how the Cannes selection team hadn't realized he and Josh were brothers, recounting his astonishment when he could hear them collectively losing their minds over the phone (1). The myth of the Safdie brothers as an emergent filmmaking powerhouse was born.
Many young directors who make their debut under such high-profile circumstances often fall prey to their own success, burning bright before quickly fizzling out. It's one thing to land a film at a major festival (especially a homegrown indie); it's another quite entirely to sustain that momentum over the course of a decades-long career. The stakes are doubly high for the Safdies, who managed to get their student films into the most prestigious festival in the world and established a ground floor of expectation high enough to easily thwart a lesser artist. Maybe their privileged background and elevated contact list played a role in this development, but their ability to sustain that momentum and remain in the public eye with a string of increasingly-buzzy films is a feat entirely of their own doing. In just over a decade, Josh and Benny Safdie have assembled one of the most distinctive bodies of work in contemporary American cinema— each entry informed by the lo-fi virtues and clarity of vision that distinguishes their earliest shorts films.
References:
"The Universe Is Out There: Josh & Benny Safdie", 2017
Le Cinéma Club: "We're Going To The Zoo". https://www.lecinemaclub.com/archives/were-going-to-the-zoo/
Via Wikipedia: Sanneh, Kelefa (December 16, 2019). "The Safdie Brothers' Full-Immersion Filmmaking". The New Yorker. Retrieved December 21, 2019.
Via Wikipedia: Vance, Kelly (December 25, 2019). "Hoops Hoopla + Precious Stones = Mayhem". East Bay Express. Retrieved January 10, 2020.
Via Wikipedia: Khawj, Abdulrahman (May 11, 2015). "Watch: Electric New Trailer For Josh And Ben Safdie's Award Winning 'Heaven Knows What'". IndieWire. Retrieved November 14, 2019.
Via Wikipedia: Kassel, Matthew (December 6, 2013). "Watching the Knicks With the Safdie Brothers". Observer.com.
Via Wkipedia: Muhlke, Christine (August 24, 2008). "Our Gang". The New York Times. Retrieved December 21, 2019.